Smartness is the need of an hour and it applies to both humans as well as devices. The only thing mostly matters nowadays is how smart you are to understand the latest technology trends. Each day when you wake up, there is always an up gradation in technology; no matters how small or big it is. By the start of the morning and to the end of the night, we have a smart phone in our hand and they act as trust machine for us.
The latest trend that is going on nowadays is to renovate our house with new automation technology to make it a smart home. We use many smart devices in our homes these days like smart refrigerators, wireless thermostats to control home temperature from our smart phone by staying at any part of the world. Smart home technology made our work so easier that it not only reduces our electricity bills but also saves our time and energy which are also equivalent to money. Making our home smart home is not an easy task as a lot of people get confused when it comes to buying smart light switches or smart bulbs. Let's compare both products in this article so that you can decide which product you need to buy!!!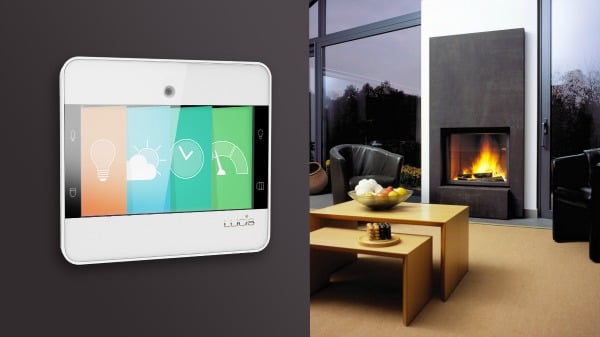 Smart Home Light Switches are Cheaper than smart bulbs:
If you are purely looking for something in the context of costing then smart light switches are much cheaper than smart bulbs especially when your one smart switch controls the multiple light fixtures depending on your home wiring. You can buy smart switches of many brands depends on your choice like Belkin WeMo Light Switch is available at a cost of $40-$50 and Philips Hue starter kit comes with two measly bulbs which cost around $70.

Philips Hue White Ambiance bulbs can be used to do dim white as well as daylight color temperature with a cost of around $30 per bulb. But if you pay around $20 dollars higher for Hue White and Color Bulbs, then you can have a smart bulb which displays many color temperatures of white and any color imaginable.
If you have two light fixtures in a room and if you go for a Philips Hue smart bulbs, then it'll cost you $60. On the other hand if you choose the route of smart light switches like the WeMo light switch, then it would cost only $45 because one smart switch can control the two light fixtures.
Color Adjustable:
Smart light switches may be cheaper than smart light bulbs but won't give you liberation to adjust colors of your choice. Smart bulbs allow you to change the color temperature of your own choice.

Good smart switches have the ability to dim the lights but as far as the comparison with smart bulbs concerned, it doesn't allow you to turn your light at the pre-defined brightness and even adjust one bulb's light with higher illumination than the other.
High-quality color-changing smart bulbs have the ability to connect with apps like iConnectHue. By using apps like these, you can create cool animations and change its white color temperature from a soft to a daylight color which is great for any house party.
You can adopt any bulb with smart home light switches:
If you opt for smart switches, then it is not a problem with bulb compatibility.
Smart light switches are compatible with any light bulbs because the controls of the smart light switches allow to get on or off any type of bulb with just a tap on Wi-Fi enabled smart screen.

If you want your smart switch to do the functions like dimming the lights, then make sure you must buy a bulb which is dimmable otherwise the dimmable functions won't work with your smart switch.
Specific Wiring Required for Smart Switches:
Smart light switches are a lengthy idea if you have an old wiring in homes. These switches are required to be wired up in a neutral way.

In comparison to smart switches, smart bulbs are easy to install in homes with old wiring as they don't need any type of special wiring because it is directly connected to your smartphone.

Most new homes come with a neutral wiring in a light switch box, though. But if you have an old wiring, then it is a costly idea to buy smart light switches.
So before spending some of your precious bucks, it is recommended to check your wiring setup if it is compatible with your smart light switches or not. If not, then you have to pay a little extra to buy smart bulbs.
Smart Bulbs adds more affability with switches:
When you connect your smart bulbs with Hue Dimmer Switch, it is easy to turn off and on your smart bulb in a traditional way just like your regular light switch.

Unlike your smart switches, smart bulbs offer you to program the switches to adjust the color of lights you want.

With smart light switches, you can only control the lights that are wired to that particular switch. Smart bulbs give you a very much extra features like if you have a plugged desk or standing lamps, you can turn them all on with the tap on one option.
As I mentioned above about iConnectHue, this app allows customizing the options on the Hue Dimmer Switch so you can do whatever you want to do with lights. You can hold down/up an option to turn on/off the lights in a different way.
Working with Amazon Alexa and Siri:
It all depends on what brand of a smart light bulb or smart light switch you're buying.
Belkin WeMo devices are suitable with Amazon Alexa but not compatible with Siri

Philip Hue products are compatible with both Amazon Alexa and Siri voice controls.

You can also choose any Z-wave light switch and connect it to a SmartThings. It definitely works with Alexa but Siri is bit more restrictive here because the device supports Homekit and support list is not that lengthy today.
If you're really concerned with voice controls, then you have to take the deep look at the different brands either it would be a smart light switch or smart bulbs.
Specifications and Reviews:
You don't have to roam and distract your mind anymore on different web pages for reviews of smart light switches. Here are some reviews of smart light switches of different and best brands:
WeMo Light Switch (Wi-Fi Enabled, Works with Amazon Alexa)
WeMo Smart Light Switch is a good valued replacement of your traditional and boring light switches. It connects to your smartphone through WeMo App and can be controlled by sitting at any part of the world. The controlling is available with just a tap on your Wi-Fi connected screen. It is the well-accepted home automation technology product.
Specifications:
The coverage period of the product warranty is 1 year.

The voice controls are available by connecting with Amazon Echo. You can control your ceiling fans, light bulbs (wall mounted, desk lamps, etc.)

WeMo application is compatible with Apple IOS 8 or higher and Android 4.1 or higher.

Neutral wiring is required and also highly recommended to use only with a metal faceplate.

The WeMo support is available at any time.

The size of the product is 5.1 x 3.3 x 2.1 inches.

The weight of this item is 2.4 ounces.

It can be easily installed by following the steps of user manual guide.
There are some precise efforts we made in the form of pros and cons so that it would be easy for you to go for your required product. Many of us are smart enough to buy these things in a very productive way by looking at its specifications but when it comes to refining the product on different perspectives, we mostly don't have content to watch out for. Here are some pros and cons below:
Pros:
A little tech knowledge is more than sufficient to set up this device.

It allows you to schedule outdoor lights and has the ability to turn off/on front lights directly from your smartphone.

This device has the ability to control through Amazon Echo for voice controls. You just have to say Alexa! Turn on my kitchen lights and it works efficiently within seconds.

If you are a newbie in these things and don't know how to do voice controls or have problems while setting up this device, then you'll easily get many YouTube videos regarding this or you have a 24 x 7 customer care for anytime assistance.
Cons:
Looks little bulky and odd when mounted on walls.

If you really want to change your switches to smart switches then you must have to change your old wiring to neutral wiring which is a very lengthy and costly step.
The chances of recovery after a power outage is very less. Sometimes you have to manually press the reset button to get it back to online.
Reviews:
I love these smart light switches. It works well and makes all the controls very flexible. I like an idea of having smart switches that don't need a hub. Actually, I am not an electrician but was able to figure out its controls by reading the user guide.
It doesn't work well with Alexa. Half of the time Alexa didn't recognize this. This product really needs some up gradation as I have to wait for five minutes after giving instructions through Alexa which is frustrating. It is not ready for the prime time and will not work if you do not want to broadcast your SSID. This is also not compatible with Amazon Echo without the Belkin App which requires personal information like Contact, Device and App history, Identity, Location, Camera, etc. This application can also be called as the personal security nightmare.�
(Michael)
Conclusion:
If you are looking to buy a low-cost product with all the specifications that will make your home switches an automated smart home switches then this your product. Go for it.
Ankuoo NEO Wi-Fi Light Switch (Not Plug & Play, Limited DIY Required, White)
This switch lets you turn lights on and off for anywhere at any time. It uses your Wi-Fi connections and provides you the wireless control of your switches. The controls are available by downloading NEO app.
Specifications:
The product warranty time is limited with just one year.

You can set schedule timer, countdown timer, and anti-theft timers to fit your lifestyle.

You can add multiple switches and controls of all switches are available with only one NEO app.

The smartphone application is available at Apple's App Store and Google App Store by the name of Ankuoo.

It weighs around 4.8 ounces.

The product dimensions are 1.6 x 3.3 x 5.1 inches.

The available color is only white.

Neutral Wiring is required because these smart switches won't work with old and traditional wiring.

The DIY manual guide is available for easy and comfortable installation.
If you are confused by looking at its specifications, then pros and cons of this product can definitely help you. We have done a precise research on pros and cons which are written below. Have a look:
Pros:
It works both on Android and iOS apps to schedule timers so you can efficiently control this product from any part of the world.

It works well on EDGE as well as 3G & 4G connections.

One NEO application is enough to control your all home switches. It is not only good for lights but also enables you to control your coffee machines and air conditioners through smart switches.
Cons:
There is a compatibility issue with three-way connections.

Doesn't work well with Android smart devices.

Need to shift your house wiring from traditional to neutral which must be a costly transformation for new users.

It doesn't come in sets of 4, 8, and 12 so you have to purchase it individually.
Reviews:
I am using these Wi-Fi smart switches with an issue for last few days. The app would simply not work with my android smartphone. I almost tried ten times but I never accepted any positive experience at this level. Fortunately, my wife's has iPhone 6 which worked accurately. If I didn't have her iPhone, I would've never been able to get it working at the initial level. After setting it up with an app for iPhone 6, it works very fine.
(Trenton)
I wanted a smart switch that could turn my window AC on and off smartly, and this is helpful. Setup on the Neo was simple and it only took a few minutes to get installed. If you have multiple switches, you can assign every switch its own icon. You can also program it as a timer switch in addition to its basic remote control function.
(Tasha)
Conclusion:
No voice controls are available on these switches so if you are looking for switches that control on your voice then this is not your product but offers you many more things than only control lights like air conditioners switch on/off. So look deeply into pros and cons and choose a better option depending on your choice.
GE Lighting Control On/Off Switch
It transforms any home into the smart home with its fantastic switches. These switches also give you to control your ceiling fans, lights bulbs and even your work on your air conditioners.
Specifications:
The manufacturer warrants this product to be free from defects for the period of two years.

It works well with Amazon Alexa but needs an extra hub.

Works in both ways manual as well as wireless.

By using any Z- Wave certified gateway, you'll able to use their controls with your mobile device.

It requires in-wall installation with hard-wired connections.

Neutral Wiring is required while installation.

Works with LED, CFL, Fans, Pumps, etc.

The product weighs around 8 ounces.

The product dimensions are 8.2 x 7.2 x 2.5.

The styling is In-Wall Paddle Switch and color of the item come in only white color.

The shape of the product is rectangular and size measures 5.5 inches x 3.5 inches x 3 inches.

It provides Z-Wave wireless and manual control.
Every human is well smart to find their product but when it comes to buying, we always do a little research and roam around different web pages for pros and cons. The researched pros and cons are very difficult to find in millions of web pages but we have done this for you. Have a deep look below:
Pros:
Switching on/off the lights is the one function of these switches but you can also dim the lights as per your needs (make sure you have a dimmable bulb).

The voice controls are available through Amazon Alexa.

Smart, as well as manual controls, are available for this product.

Z-Wave enabled remotes are also an alternative way to control the devices.

A lot of impressive things come with these switches such as In-wall paddle fan controller, paddle dimmer, and a paddle switch.
Cons:
It requires hard-wired connections and in-wall installations.

It works with Amazon Alexa but you have to buy an extra hub required for voice controls.

The build quality is not very much impressive as this product weighs around 8 ounces which are heavier as compared to other switches.

New neutral wiring is required before you go for these switches.
Reviews:
You need to check your wiring before ordering these. These switches require 3 wires: load, line, and neutral. Some of my light switch boxes do not have a neutral and our electrician could not get the switch to work. Called the company to confirm. Apparently, Lowes has some z-wave switches which do not require the neutral wire. I'm giving a 5 star since it is not the fault of the switch – just do not want someone else to run into my difficulties.
(Jenny)
I just attempted to install this switch into a multi-gang box that I had in my kitchen. The wiring was simple and the instructions were good, although I didn't really read them. Once wired, I tested the switch and it worked great. When I went to reassemble and push the switch into the switch box it would not fit. The plastic housing with the electronics and z-wave stuff maximizes every available millimeter available it seems. My metal gang box that I had in my location has raised areas at the top and the bottom between each gang, and though not very big, they are big enough to prevent installation of this switch completely. I have installed Leviton z-wave dimmer switches in the box with no problem. So buyer beware, check your box and make sure the top and bottom plates are completely flat because any obstruction will prevent install.
(B. Beaird)
Conclusion:
This product scores well when you look at its specifications. You can dim lights and make a lighting scene of your choice by sitting anywhere around the world. Both remote controls and voice controls are available. But it looks bit awkward if you look at the size of this product. It is bulky and size dimensions are too stands with heavy figures. This switch gives you all that you expect from any smart switch but if you can handle bulky switches then this is a right product for you.
Etekcity Wireless Remote Control Electrical Outlet Switch for Household Appliances
These smart light switches let you to remotely control hard-to-reach appliances without building in power switches. It is a good product for the pregnant women or individuals with limited mobility.
Specifications:
It seamlessly expands feature lets you activate multiple devices with just one button.

Signals work through doors and walls with the range of 100 ft.

Low standby power consumption

The device works around 1.1 pounds.

The dimensional status of the product is 9.1 x 4.6 x 2.3.

The voltage is 120 volts and wattage is 1200 watts.

The installation method is Plug-in.

The average battery life is around 50 hours.
The good and bad things about every product matter the most if you are really concerned with the quality. When you want to spend some of your bucks on home automated smart switches then you should know the pros and cons of a product before buying. The pros and cons help you to make your decisions right.
Pros:
The range of the remote controls is fine.

It gives you to remotely control hard to reach appliances and works efficiently for those with limited mobility.

You can synchronize remote outlets together so you can activate multiple numbers of devices with one button.

Outlets switch off automatically after a power outage to save energy and cut your electricity costs.
Cons:
The dimensions of remote control outlet are big. It won't let you plug any other switch if you are using a shared wall outlet.

The remote control comes in a very simple design. Sometimes it's hard to tell the position of the button either it is on top or bottom when it's dark.

The batteries are too weird in size dimensions. It almost has a length of half AAA batteries.
Reviews:
My first impression was great and then one of the units failed within hours. I was still OK with just four, why I would settle for four I don't really know because the first one was like a canary in the coal mine and another one quickly failed. Since I had now lost all confidence in the quality I decided to return them. It would be one thing if I could get a year or two out of them I would have been happy enough but this is ridiculous.
(K. Cock)
First of all let me just be clear that you don't have to point it to the plugin devices in order for it to work because I had doubts about it not working as well since there weren't as many reviews mentioning the main concern. I have my remote mounted on the wall and I control five different lamps/led lights around my 3,130 square feet home.
(Malcom)
Conclusion:
A good battery powered product is finally here. It gives you a battery backup of around 50 hours which is more than sufficient. The standby power consumption is also very low so it can cut costs of your unnecessary electricity bills. If you are the one who is really concerned to cut electricity costs with the help of smart switches then this is a power efficient as well as light weight smart light switch.